Digitalize your accounting
Gaapex turns accounting into a simple and intuitive management tool. Our innovative solutions enable you to edit and enter invoices directly in our applications, without any outside intervention.
Accounting at the service of your company
Bookkeeping using web-based ERP software
Your bookkeeping is kept up-to-date semi-automatically using modern web-based ERP tools. That turns your ERP software into a controlling tool for the benefit of your company.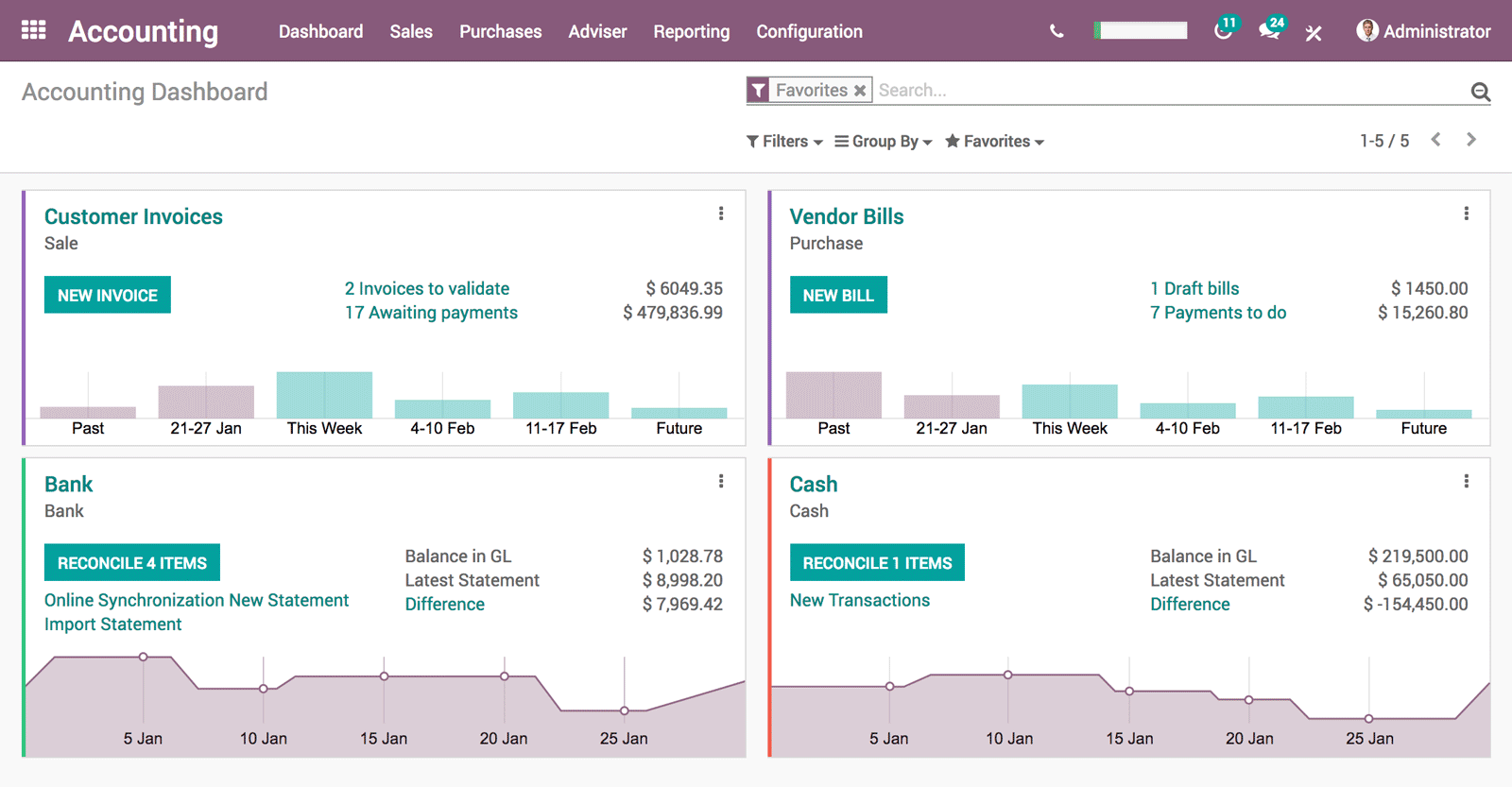 The advantages for you
Access to the same web interface for your company and Gaapex
Possibility of carrying out part or all of your bookkeeping process in-house, depending on your current requirements
Your instance belongs to you and you have no contractual or functional dependence on your fiduciary partner. You are free to perform bookkeeping in-house at any time and to continue to use the installed accounting tool.
Odoo
Semi-automated online bookkeeping
ERP software suite comprising a wide range of applications (finance and accounting, sales, marketing, CRM, human resources, etc.)
Suitable for start-ups and mid-sized companies
Odoo supports your growth and adapts to your needs
Software hosted by Odoo.com, our Open-Net partner or installed locally on your servers.
Zoho Books
Semi-automated bookkeeping
Automatic invoice generation based on offers accepted by your customers
Cloud solution hosted in Europe
Interface with Zoho CRM and many other applications from the Zoho suite.
Bexio
Online accounting tool
Accounting and payroll administration
Automated interface with some Swiss banks.
How an engagement can be organized – an example
Thanks to shared access to your accounting platform and a dynamic and flexible relationship, Gaapex enables you to choose which activities you want to keep in-house and which you want to outsource. 
Tasks performed in-house
Customer invoicing
Input of supplier invoices
Importing bank files
Tasks performed by Gaapex
Reconciliation of banking transactions imported by the client
Monthly, quarterly or annual closing
Preparation of statutory financial statements
Preparation of salary slips and payroll administration
Preparation of VAT declarations
Preparation of tax declarations
Create your own customized solution!